Telephone Expense Control
Ask us how we can reduce your telephone expense by exposing the non business type phone calls placed on your phone system!
FOR THE BEST RESULTS!
Check the phone system configuration that you are interested in collecting call information from and make sure it will provide the call information you are interested in.
Call software can be used for many reasons other than telephone expense control. Call software can be used to increase production by finding out who is making call that do not pertain to day to day operation of the business at hand and a Sales Office can find many uses for call software like, missed calls, how many outbound call a sales agent is making, who is answering calls, and who are the outbound calls are going to.

Although telephone expense control is on the mind of most business owners.
---
Panalog Call Software
$195.00 add to cart
Panalog Call Software is
Compatible with most Panasonic KX-T Phone Systems.
Panalog call software can only report what the Panasonic Telephone provides through SMDR. Some systems like the TA624/TD500 can only provide Caller ID Name "or" Number, not both through SMDR. The TDA & TAW systems provide Name and Number, but this feature must be programmed.

TD1232/TD816/TD308 & TA1232 provide Name and Number and no programming is necessary. In all systems, Caller ID Card(s) must be installed in the telephone systems and Caller ID service ordered through the local telephone company.

Universal SMDR CAT5 cable kit included/supports all systems, and can be extended for remote operation More Info
---
Finally an affordable solution to keeping track of your telephone system. You can find out what kind of calls are placed with up to the minute printable reports, available at the click of a button.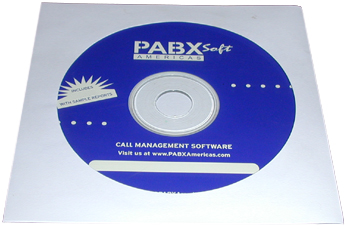 Compare Basic Version to Advanced Version